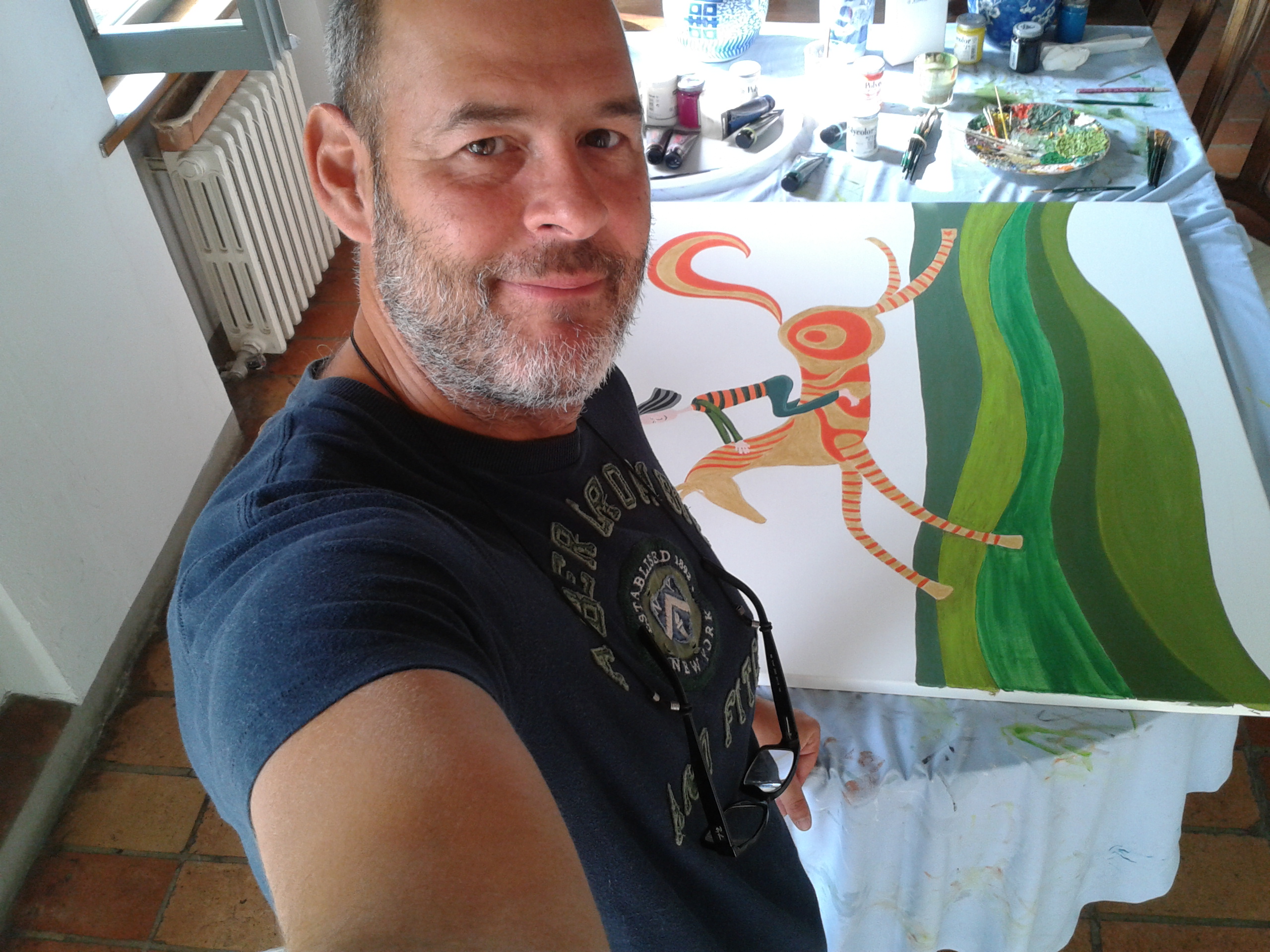 Giovanni Mainardi was born in Parma, Italy on January 14th, 1961.
In 1986 he graduated at the University of Parma, and began his artistic journey working as a graphic artist with a local publisher.
In 1991 he moved to New York City where, after different experiences in the advertising and communication fields, was hired as a designer by Condé Nast Publications, world leader in the publishing sector.
During this period he developed stories and illustrations for children books.
He moved back to Italy in 2005 where he worked as free lance Art Director for many Italian companies, following the entire creative process.
In 2011 he started painting, completing his artistic growth.